Based in the Cotswolds, UK, Dury Loveridge is a teacher, performer and composer,
Find out more about his work on this site.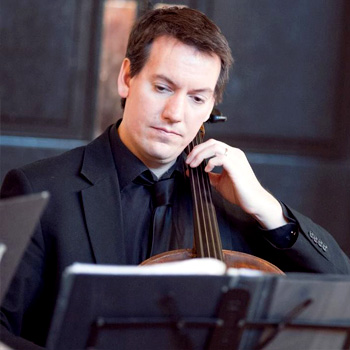 Dury is equally at home as part of a string quartet, orchestra, or performing as a soloist. He has worked with some of the world's leading conductors and soloists in a number of the UK's major concert halls. He has appeared live on TV and Radio, as well as on the soundtracks for numerous films and TV shows.
Dury is a founding member of the Ardeton String Quartet and The Ardeton Ensemble, and has a wealth of experience in musical theatre ensembles too. He has recorded with a number of bands and songwriters, and his work can be heard on radio around the world.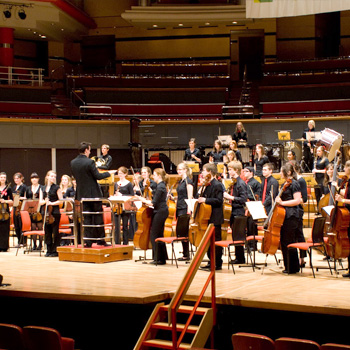 Dury has many years experience teaching in the country's leading Independent schools, as well as in the state sector. He has also led whole-class string teaching, devising a scheme of work around world music, has set up two youth orchestras, and devised a programme for young children to learn instruments in groups as part of a music charity.
He has a busy teaching practice in Chipping Sodbury, north of Bristol and Bath. A number of his pupils have gone on to study at the country's leading music colleges and university departments, as well as reaching the final of many of the local competitions and Eistedfods.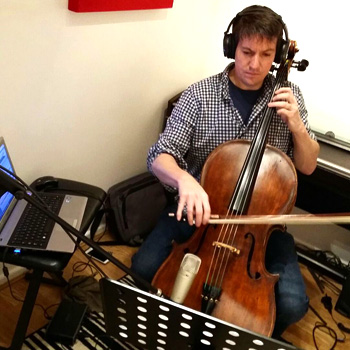 Dury studied composition at Birmingham University, specialising in contemporary and studio composition. He was able to work with the BCMG, and attended courses at the Britten Pears School for Advanced musical studies led by Oliver Knussen. He is also an alumni of the Faber Music Academy, specialising in composition for film, tv and advertising.
Dury is also an experienced arranger. He frequently arranges for string ensembles, and is particularly adept at orchestrating for school ensembles. He has written and arranged string parts for many bands and songwriters.
Cello Teacher
Cello Lessons near Bristol and Bath
Dury Loveridge is an experienced teacher of all ages and abilities, from primary school to adult, beginner to diploma level. Lessons take place in a purpose-built studio at his home in Chipping Sodbury, South Gloucestershire, with fees starting at £16 for 30 minutes.
Recent examiners' comments include 'A thoroughly well-prepared Grade 8 exam, well done', and 'The notational accuracy and fluency of the Saint-Saens was outstanding and the tone was extremely well focussed'. You can find out more by clicking here>>>
Arranger and Composer
Professional arrangements to buy
Dury studied orchestral arranging alongside his composition at the University of Birmingham, with acclaimed composers Vic Hoyland and Micheal Zev Gordon. He also studied contemporary performance and composition at the Britten Pears School with Oliver Knussen amongst others, and is an alumni of the Faber Media Academy where he studied with some of the world's leading film composers led by Philip Shepherd. He has put these skills to good use with arrangements of pop songs for string quartet, string orchestra and other small ensembles. All are available to buy legally as pdfs, with previews pages and audio files via the internationally acclaimed website www.sheetmusicplus.com
Dury is also an experienced composer, and specialises in writing string and orchestral parts for singers and songwriters.
Session Cellist
Online studio quality recordings
Dury has a wide experience session recording, performing for TV, film, radio and soundtracks. He has performed live for groups on TV and radio, as well as numerous festival and concert appearances across the UK.
With a wide variety of sounds and techniques at his disposal (although he specialises in 'rich, sonourous sounds' if the reviews are anything to go by), his professional approach and high level of technical expertise mean he can often achieve professional results in only a few takes, cutting down on studio time and expense.
With a professional set-up in his own home studio, he can also offer cello (other strings are easily available too) as distance recording, with a number of takes sent to clients as ProTools stubs recorded on a variety of professional microphones to suit the individual project. Anything up to a string orchestra of 20 or so players can be quickly turned around and sent via online storage. For example, a 3 minute cello track with multiple takes starts at £100.
Recent Work
Music to buy online
Recent recordings available to buy online
Dury has a number of his own recordings available to buy online, including his composition 'Skogafoss' for multi-tracked cello, piano and guitar. There are a number of arrangements for strings performed by The Ardeton Ensemble, including Tchaikovsky's 'Morning Prayer' arranged for string quartet.
Dury also appears on a number of recent albums, including albums by Jess McAllister, Guillem MiTchel, The Hi-Life Companion, and others. You can find out more on the 'Sessions' page.
Dury Loveridge - Cellist, Cello Teacher, Arranger, Composer Performer - Bristol, UK
Website by Dury Loveridge, based (loosely) on a Template by Themewagon