Short, informal biography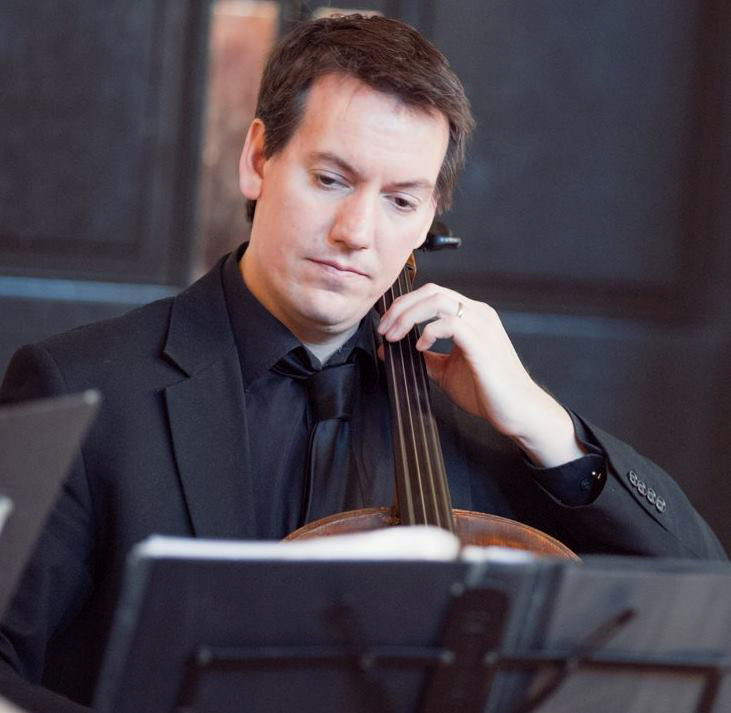 Armed with his eclectic taste in music, Dury is a busy freelance cellist, teacher and conductor based in Cotswolds, just north of Bristol and Bath. Originally from Suffolk, he spent five years studying music at The University of Birmingham and the Birmingham Conservatoire before spending the following couple of years receiving chamber music coaching and opportunities from the Royal Welsh College of Music and Drama. As a cellist and double bassist he has performed in many shows and orchestras across the UK, including appearences at music festivals, on BBC radio, and various television stations. He is the cellist in The Ardeton Ensemble and Ardeton String Quartet chamber ensembles, and appears with bands as a session musician as at home in the studio as on the festival stage. As an educator, he teacher cello and bass at Stowe School in Buckinghamshire and Dauntsey's School in Wiltshire. He founded the South Gloucestershire Youth Orchestra in 2008, and in 2009 it was invited to perform at the Music for Youth National Festival at Symphony Hall in recognition of its achievements. He has since gone on to found the South Cotswold Youth Orchestra for advanced players, and a 'Let's Play!' scheme enabling young children to learn to play instruments in group lessons for Thornbury Area Youth Music. When not performing or teaching, Dury enjoys cycling, composing, arranging and photography.
Full Biography
Originally from Haverhill in Suffolk, Dury began playing the cello at the age of 11 whilst at middle school because he was the tallest in his year and the school had a full-size instrument in need of a good home. Studying with Christopher Foreman he soon rose through the ranks of the Suffolk Music Service Ensembles before playing choosing to play the double bass in the youth orchestra because of the more 'bassy' sections of Shostakovich's Fifth Symphony.
Studying two A-levels in Music at Hills Road VI Form in Cambridge, he was encouraged to build upon earlier fourays into rock music by one of his teachers, the late Richard Bisiker. This meant a busy life playing in a busy jazz quartet, jazz band, blues group and rock group as well as the more traditional string and symphony orchestras. Possibly due to such high exposure to different styles, but more likely due to confusion as to which rehearsal he was expecting at any time, Dury began to experiment with cross-over styles, studio recording and electric cello.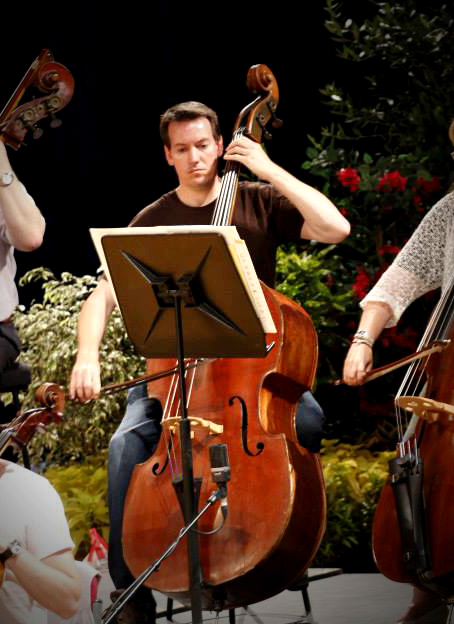 Studying music at Birmingham University, Dury continued to play the cello and bass in orchestras, musicals and contemporary music ensembles, performing in Birmingham's Symphony Hall and CBSO Centres. He also studied contemporary composition, sound recording and studio composition (both reel-to-reel 'music concrete' form and Apple-Mac Pro-Tools), although teachers Vic Hoyland and Jonty Harrison would often note with humour the jazz and pop elements constantly trying to break through in his music. His composition for orchestra, '...On the passing of time' was premiered in the University's annual Summer Festival.
He was subsequently offered a place at the Birmingham Conservatoire, studying for a Master of Arts degree in performance, where he continued to perform in all contemporary music ensembles as well as leading the cello sections of the symphony and sinfonia orchestras.
Since then he has freelanced with orchestras across the UK, including the British Concert Orchestra, Jersey Symphony Orchestra and Britten-Pears Orchestra. He also performs regularly with the Ardeton String Quartet in Bristol and Bath, and has played at festivals in the UK and abroad with the Ardeton Ensemble, including a tour to Norway. He also wrote and performed the multi-tracked string arrangements as session cellist for Tanya Walker's EP The Changing Me, performing at various clubs and venues in South Wales. He also enjoys cars, bicycles and web-stuff, but there's no space for that here...
Dury Loveridge - Cellist, Cello Teacher, Arranger, Composer Performer - Bristol, UK
Website by Dury Loveridge, based (loosely) on a Template by Themewagon